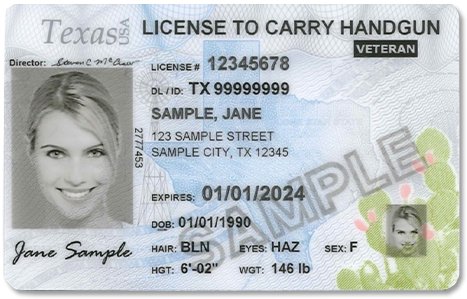 Now in Spanish
Licencia oficial de Texas para realizar el curso en línea · LTC
1. Complete el curso en línea requerido por el estado 2. Complete el examen de tiro requerido por el estado 3. Solicite su LTC con el DPS de Texas
45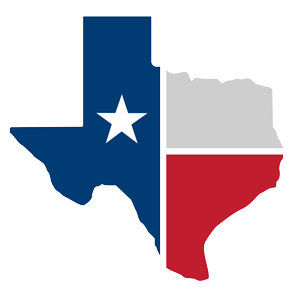 Texas Approved
Course Provider
45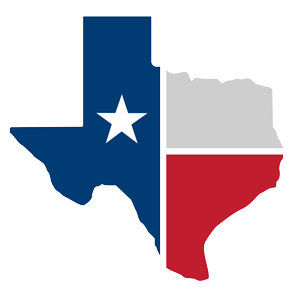 Texas Approved
Course Provider
Start Course
Inscríbase hoy, comience cuando quiera. Tienes un año para terminar. + Intentos de examen ilimitados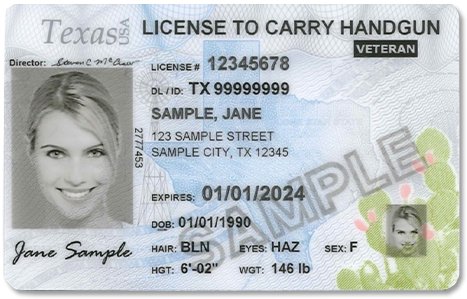 ¿Cómo obtengo mi licencia
para portar armas de Texas?
También conocido como LTC para abreviar, Permiso de portación oculta o CCW. Todos significan lo mismo en Texas y el nombre oficial legal es Licencia para portar.
Steps to get your Texas LTC · License to Carry
Formerly known as a CHL · Concealed Handgun License
Step 1
Complete The Online LTC/CHL Class
Complete the self paced online class. Come and go as needed. Each section is roughly 15 minutes.
You are immediately given access to your DPS LTC-101.
Take your LTC-101 form and proceed to Step 2.
---
Get Started
Step 2
Complete The Live Shooting Portion
Shoot for 1 hour with a local instructor.
You can request a list of local instructors from us.
They will sign part B & C of your LTC-101 we gave you.
Proceed to step 3 to apply for your LTC.
Step 3
Apply for your LTC/CHL
Submit your online application and LTC-101 form to the DPS.
Get your fingerprints taken at "Identogo" (The DPS will give you instructions for this).
Receive your Texas LTC in the mail.
¿Necesita precios grupales?
Cuantos más estudiantes, más ahorras.
Licencia de Texas para llevar precios de clase
Cuantos más estudiantes, más ahorras.
Save $20 - Pay only $45
---
$45
Clase de transporte oculto de Texas en línea
Study at your own pace
Short easy to follow videos
Try until you pass
DPS Approved
---
Enroll Now
Extra class vouchers don't expire. Assign them to your friends or family when you decide who they will go to, but don't miss the savings today. Group discounts are a limited time offer.
Reviews
4.73 out of 5 (879 Reviews)
William K.
The course was required to get my license, but it was also surprisingly enjoyable and engaging.
Gabriela M.
Wasn't the most exciting thing I've ever done, but it works and was easy and I did learn a lot.
Jacob R.
It works, got my license in about 2 weeks from the DPS office.
Joel R.
You still have to do the shooting proficiency after, this covers just the online. But good price.
Donna T.
highly recommend this course for anyone getting their license.
Samuel H.
Works great! Recommended
Chris H.
I turned 18 6 mo ago. I saw on the news tx changed the rules. The course in no cap got my carry permit.
David M.
Like others said... Not the most fun, but it works. State courses are never going to be a thrill ride.
Thomas M.
I got a $10 refund just for sending them a copy of my Military ID. If you are military you are exempt from the shooting qual.
Shondelle M.
Good. Did the job, not sure what else to say.
Anthony R.
Signed up all 3 of my daughters. 25 bucks each was too good to pass up.
Edward P.
Being able to stop and go made this worth it. The course works, and the support gentleman was helpful.
About Texas Carry Course
Your #1 rated and trusted Texas LTC class.
Texas Carry Course has been providing high-quality online Texas license to carry classes since 2018. We have over 20 years of experience in firearms instruction and have helped more than 25,000 online students get their license to carry since 2018.
Our team of experts is dedicated to providing the best possible training to ensure our students feel confident and prepared to exercise their Second Amendment rights. Choose TexasCarryCourse.com for a trusted, convenient, and affordable online LTC class.
What does the online
LTC class cover?
The official DPS approved curriculum.
What does the online LTC class cover?
The official DPS approved curriculum.
Module 1
Texas Laws on Use of Force and Deadly Force
Texas Force Laws: Grasp legal aspects of force use
Castle Doctrine & Stand Your Ground: Examine key self-defense laws.
Practical Application: Apply laws in real-life scenarios.
---
Get Started
Module 2
Non-Violent Dispute Resolution
Conflict Strategies: Learn non-violent resolution methods.
De-escalation Techniques: Master ways to defuse tense situations.
Diverse Settings: Apply skills in home, workplace, and public areas.
Module 3
Handgun Use and Safety
Safety Fundamentals: Master handling, storage, and transportation.
Shooting Techniques: Learn basic marksmanship skills.
Responsible Gun Ownership: Promote responsible firearm use and safety.
Module 4
Proper Storage Practices
Safe Storage Practices: Learn proper storage of handguns.
Child Safety Focus: Emphasize secure storage in homes with kids.
Responsible Ownership: Promote child-aware firearm management.
Frequently Asked Questions
When going through the process of getting an LTC, you may have a few questions. Here are some of our most frequently asked questions.
Frequently Asked Questions
When going through the process of getting an LTC, you may have a few questions. Here are some of our most frequently asked questions.
Can you get your LTC online in Texas?
You can complete the classroom portion of your License to Carry online with Texas Carry Course and we will give your DPS issued LTC-101 form which is required to take the live-fire exam at a location convenient for you.
Can I get my license if I'm 18?
Yes. Texas just recently announced on the DPS website that you can get your license to carry now starting at 18. Click here to Learn More about 18-20 year old LTC Ruling.
How long does it take to get your LTC in Texas 2023?
Our online LTC course is four hours of entertaining and educational content. After the virtual portion, you will take a live-fire exam to complete the requirements for the application. After everything is submitted to the DPS it generally takes about 2-4 weeks to get your license in the mail.
Are online Concealed Carry Weapon Classes legal?
Yes, but only from DPS approved course providers like us, TexasCarryCourse.com. We are listed on the DPS website as an approved course provider.
We are certified under TX GC 411.188 & 411.190 to administer the online License to Carry Course.
If you would like to verify this information with the Texas Department of Public Safety, or have further questions on the legislation, please call 512-424-7293 (Handgun Licensing Program).
Is a CHL the same as an LTC?
CHL (concealed handgun license) and LTC (license to carry) refer to the same license! The name was changed from CHL to LTC in 2016 due to firearms no longer having to be concealed by law.
Top 12 Reasons to get a LTC · License to Carry
These are just some of the most important reasons to get a LTC.
Top 12 Reasons to get a LTC · License to Carry
These are just some of the most important reasons to get a LTC.
Skip your background check when purchasing a firearm.
Proof you are not a criminal for law enforcement.
An LTC guarantees you are eligible to be carrying a firearm legally.
Knowing the Carry Laws can keep you out of jail.
An LTC is a legal form of ID.
Carry in 37 States (Always check DPS website before travel).
An LTC can provide legal protection if you have to use force.
Fewer restrictions when carrying.
Legally protect yourself and loved ones.
We have helped over 25,000+ successful students since 2018 🎉
"Texas is one of the friendliest states for gun owners, and this builds on that tradition."

NewsMax
"The state's online carry permit system, which allows for a streamlined process, has already been a success"
One America News
Video Based Course
Complete your state required LTC Class on your own terms.
Our course is broken into 15 minute or less easily digestible videos. While our DPS approved course totals 4 hours -which is what's required by Texas law- we make it easy to come and go as needed by keeping the videos short and engaging.
Fully Narrated Videos that will keep you interested and engaged for maximum comprehension.
Live action examples and situations that are taught by first hand experience of an educated and knowledgeable instructor.
We even offer and provide you with the notes from each video so you can learn the way that suits you best and allows you to take control of your own learning.
Enroll Online Today
Desktop, Tablet, and Mobile Friendly
Complete the course from any of your devices. You can even switch between them as needed and your progress will be saved.
Texas License to Carry Reciprocity Map
Above you can see which states honor the Texas LTC (aka concealed carry permit). This means when you travel in those states with your LTC, they will honor it, but you must still follow their laws. Our map is offered for informational purposes only. Please always check the DPS website for the most up to date information here.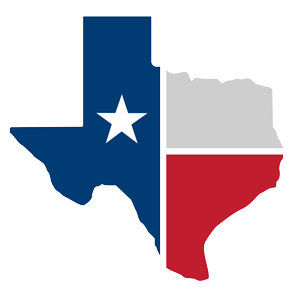 Made For Texans, By Texans.
God Bless Texas