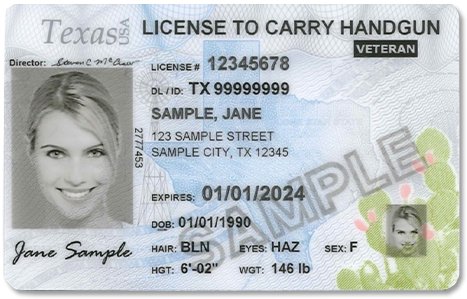 Texas Department of Public Safety Approved
Complete Your Texas License to Carry a Handgun (TX LTC) Course Online
We offer an engaging and fun way for you to complete the classroom portion of your Texas LTC course online. Our course is approved by the Texas Department Of Public Safety and is an official way to your LTC-101 (LTC-100) without having to sit in a classroom all day.
50% Discount for
a very limited time
HOW IT WORKS
Step #1 - Complete the Online Course
Sign up and complete our Texas DPS approved online LTC course. We will issue you your LTC-101 upon passing our course. Sign up is quick, easy and secure.
Step #2 - Complete the Live Fire Exam
Complete the live fire exam with a local instructor, don't worry, we will give you a list of instructors near you that offer just the live fire portion. Simply email us your city when you are done with the course.
Step #3 Apply for your LTC
Get your fingerprints taken at your local police station or Identigo and apply for your License to Carry on the DPS website.
Quarterly Giveaway!
Sign up and pay for our TX LTC course and get automatically entered to win the approximate value of a SCCY CPX-2 9mm pistol ($250). Winner announced April 3rd '21.
Enter Here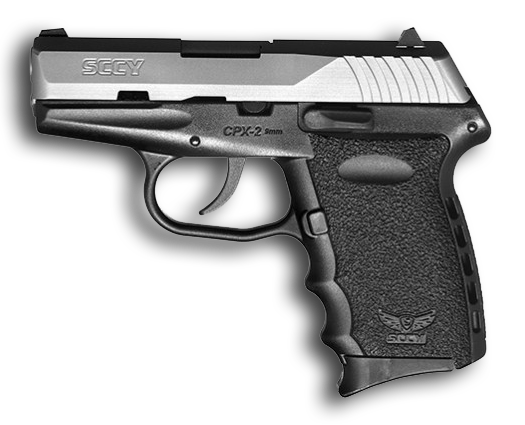 Preview our Texas DPS Approved Online License to Carry Course.
Our courses are interactive, featuring video, audio, animations, and text to keep you engaged the whole way through. There are 4 Modules follow by a 25 question final exam. Your progress is automatically saved so the course can be taken in multiple sittings.
Mobile Friendly
Our courses work and look great on any modern device including smart phones, tablets, and computers. Our state of the art website is a breeze to use.
Engaging Videos
Our videos keep things fresh so time doesn't feel like its dragging along. You can start and stop as needed and all your progress is saved.
OUR MISSION
To Educate and Help Responsible Gun Owners Learn in an Interactive and Engaging Environment.
Our mission is to help new and experienced gun owners alike get their License to Carry so you can have the safety and piece of mind you deserve. We strive to accomplish this through interactive online education that keeps you engaged throughout the entire course.
Sign Up For Course
Are online Texas LTC courses legal?
Yes! Our course is fully approved by the Texas Department of Public Safety. In 2017 Texas Legislature passed a bill allowing for the classroom portion of the Texas LTC course to be taught online by approved online course providers like us. Please see the law below. We will also post the phone number to the Texas DPS if you would like further verification.
We are certified under TX GC 411.188 & 411.190 to administer the online License to Carry Course.
If you would like to verify this information with the Texas Department of Public Safety please call 512-424-7293 (Handgun Licensing Program).
Sign Up For Course
Page 27 & 28 of GC 411.188 as found in Texas License to Carry and Handgun Laws issued by the Texas Department of Public Safety states:
(a)...The department shall distribute the standards, course requirements, and examinations on request to any qualified handgun instructor or approved online course provider seeking to administer the course or a part of the course as described by Subsection (b).
(b)...A qualified handgun instructor or approved online course provider may administer the classroom instruction part of the handgun proficiency course.
(c)...An approved online course provider shall administer the classroom instruction part of the handgun proficiency course in an online format. A course administered online must include not less than four hours and not more than six hours of instruction.
Texas License to Carry Reciprocity Map
Below you can see which states honor the Texas LTC (aka concealed carry permit). Our map is offered for informational purposes only. Always check the Texas DPS website for most up to date information.
What Our Customers Have to Say
Great way to get your carry permit. The company support was excellent when I needed help and would highly recommend them to anyone looking to take this course.
Deborah H.
A smart way to get your carry permit when you want it... right now! I took the class and the test followed by my live fire portion then was able to apply for my LTC.
Michelle B.
I was a bit skeptical at first. After I got my LTC-101 in the mail I took it to my local range to finish up the range exam. Now a few weeks later I got my LTC. Thanks!
Johnathan S.
The most engaging video driven License to Carry Course.
Over 4 hours of modern and engaging video with graphics. Produced and filmed in 2020 so the content is fresh.
Fully Narrated Videos that keep you interested and engaged for maximum comprehension.
Live action examples that teach by first hand experience of the instructor.
We even give you the notes from each video so you can learn the way that suites you best.
Sign Up For Course
How to Apply
Once you complete the steps above you will need to file the required Texas LTC application with the Texas Department of Public Safety.
Applicants must be at least 21 years of age (unless active duty military) and must meet Federal qualifications to purchase a handgun. You may however take the proficiency class portion at age 20, but since you must attest to being 21 on your application the application may not be submitted prior to your 21st birthday.