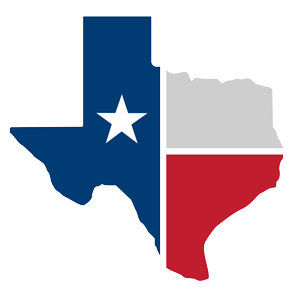 Made For Texans, By Texans.
God Bless Texas
---
Reviews
4.73 out of 5 (879 Reviews)
William K.
The course was required to get my license, but it was also surprisingly enjoyable and engaging.
Gabriela M.
Wasn't the most exciting thing I've ever done, but it works and was easy and I did learn a lot.
Jacob R.
It works, got my license in about 2 weeks from the DPS office.
Joel R.
You still have to do the shooting proficiency after, this covers just the online. But good price.
Donna T.
highly recommend this course for anyone getting their license.
Samuel H.
Works great! Recommended
Chris H.
I turned 18 6 mo ago. I saw on the news tx changed the rules. The course in no cap got my carry permit.
David M.
Like others said... Not the most fun, but it works. State courses are never going to be a thrill ride.
Thomas M.
I got a $10 refund just for sending them a copy of my Military ID. If you are military you are exempt from the shooting qual.
Shondelle M.
Good. Did the job, not sure what else to say.
Anthony R.
Signed up all 3 of my daughters. 25 bucks each was too good to pass up.
Edward P.
Being able to stop and go made this worth it. The course works, and the support gentleman was helpful.
---
Steps to get your Texas
LTC · License to Carry

Formerly known as a CHL · Concealed Handgun License
Steps to get your Texas LTC · License to Carry
Formerly known as a CHL · Concealed Handgun License
Step 1
Complete The Online LTC/CHL Class
Complete the self paced online class. Come and go as needed. Each section is roughly 15 minutes.
You are immediately given access to your DPS LTC-101.
Take your LTC-101 form and proceed to Step 2.
---
Get Started
Step 2
Complete The Live Shooting Portion
Shoot for 1 hour with a local instructor.
You can request a list of local instructors from us.
They will sign part B & C of your LTC-101 we gave you.
Proceed to step 3 to apply for your LTC.
Step 3
Apply for your LTC/CHL
Submit your online application and LTC-101 form to the DPS.
Get your fingerprints taken at "Identogo" (The DPS will give you instructions for this).
Receive your Texas LTC in the mail.
---
We have helped over 25,000+ successful students since 2018 🎉
"Texas is one of the friendliest states for gun owners, and this builds on that tradition."

NewsMax
"The state's online carry permit system, which allows for a streamlined process, has already been a success"
One America News